RU signed up for Camp Yet?   
PREACHING TO BE HEARD
AUGUST 18-21
LUCCOCK PARK CAMP
The Workshop:
An opportunity for ordained clergy and lay speakers to brush up and enhance their preaching skills. The workshop will provide broad ideas about preaching as well as practical suggestions that can be applied to the local church. We will spend some time looking at the focus of our preaching, share some specific ideas on the development of a sermon and create an opportunity for each participant to develop and present a sermon to the group. Practical and inspirational video clips will be shared. A supportive and safe setting will allow reflection and feedback. Our time together will be one of joy and excitement in Paradise Valley.
The Leader:
Rev. Harold Burkett, retired pastor of 40 years, the last 24 serving at Sanctuary UMC in North Wales, PA. is a graduate of Drew Theological Seminary where he majored in pastoral care and preaching. He became a certified clinical member of the American Association for Marriage and Family Therapy. During his ministry, he became increasingly aware of the importance of connecting the pulpit to the real life experiences of persons in the pew and the need to continually improve his preaching.
For 20 years of his ministry he attended a one week, summer Preaching Convocation. He listened and studied under preachers such as Fred Craddock, Rosemary Brown, Tom Long, and Barbara Brown Taylor. Harold brings a passion for preaching; for the past five years he has led a lay preaching class through the Bethel Hill, UMC. He taught the Basic Preaching Class at the 2014 and 2015 Eastern Pennsylvania Conference Laity Academy.
Registration:
Cost: $275 for convocation, 3 nights lodging and meals. $150 for accompanying partner. $100 registration due by July 15. Contact John Soderberg at 406-219-3036for further information. Register at luccock.org or by calling 406-223-8131.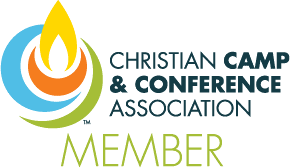 Luccock Park Camp offers individuals, families and groups of all sizes a mountain setting in paradise ~ literally located in Paradise Valley south of Livingston, Montana.  Take an easy hike to Pine Creek Falls, play basketball on the open court, try out your new fly in Pine Creek, enjoy an old fashioned game of horse shoes, horseback riding through the mountain meadows, or just pull up a lounge chair and enjoy the peace and quiet that can only be found at Luccock Park.
Even in the winter Luccock Park is a perfect place for your personal retreat or for small groups such as scouts